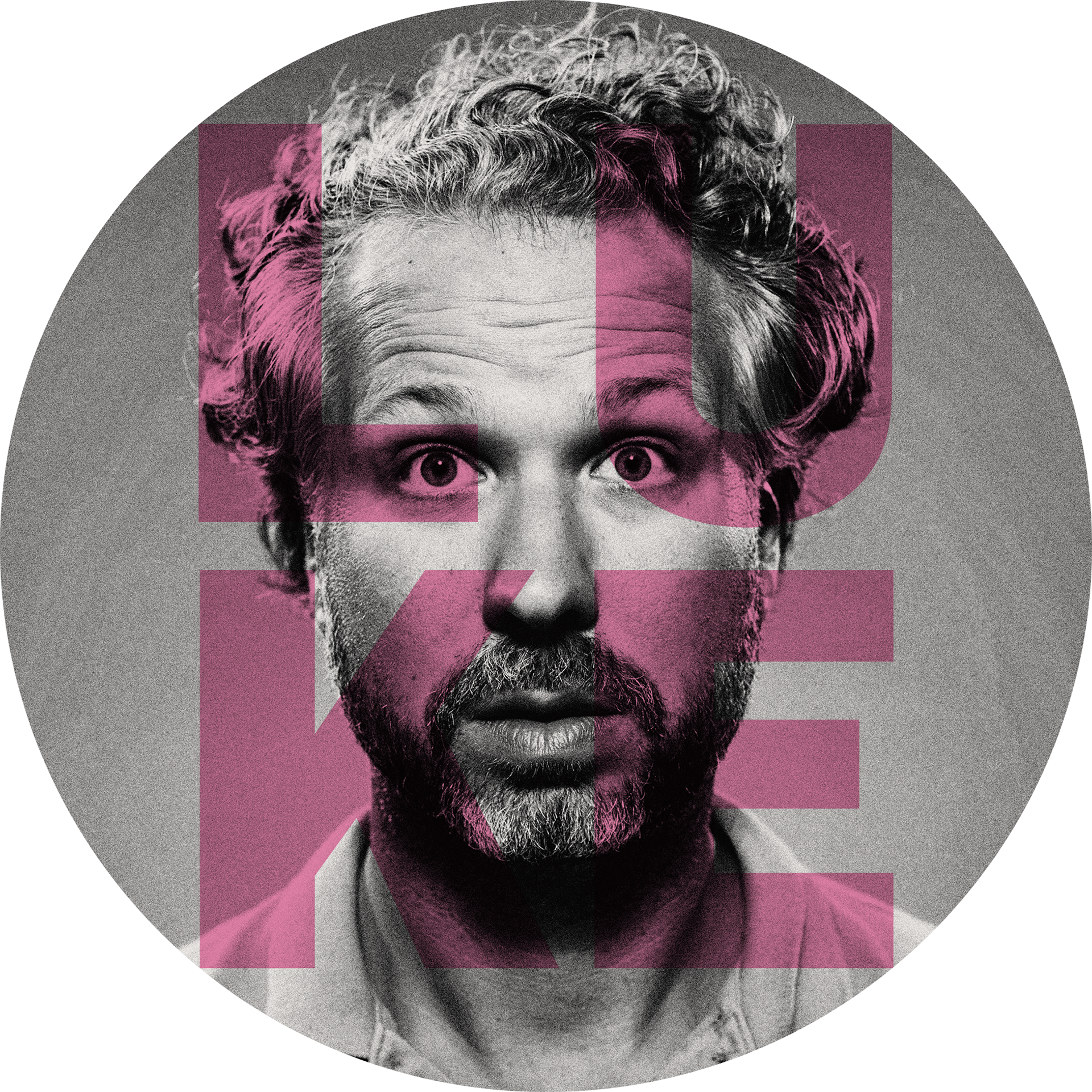 Hi.
My name is Luke. I'm a creative director, photographer, and filmmaker.

I like to make work that's fun. Fun comes in many shapes and sizes—sometimes educational, sometimes shocking, sometimes heartwarming—but the thing about fun is it's always entertaining, it's always in-demand, and it's always memorable. Fun sells. Fun gets talked about. Fun works in any medium. Plus, 10 out of 10 people like to have fun*  
I've worked in the studio, as an art director, a creative director, a global creative director, and an executive creative director on some really great brands, including Volkswagen, New Balance, Volvo, Columbia Sportswear, Project RED, Cadillac, Puma, and Clif Bar. I feel lucky to have cut my teeth on the "Drivers Wanted" campaign for Volkswagen, to have created the "Let's Make Excellent Happen" campaign for New Balance, and to have rebranded Columbia Sportswear.

I love to concept, lead teams, and get behind the camera to make the work. You can find me directing or photographing, often under the alias "Big Perm," "(once you meet me it will all make sense)."
NORTH Executive Creative Director & Partner
Clients - Columbia Sportswear, Clif Bar, Stanley, Pacific Foods, Pyramid Brewing, Pacific Place, Oregon, Gregory, Focus Features LAIKA, and Anne Sacks.
Arnold Worldwide SVP Global Creative Director
Clients - New Balance, Volvo Cars
Arnold Amsterdam Executive Creative Director 
Volvo Cars
Modernista! Senior Art Director
Clients - HUMMER, TIAA-CREF, Cadillac, Napster, Project RED, Animal Planet
Arnold Worldwide Senior Art Director, Art Director, Junior Art Director, Tallest Art Director
Clients - Volkswagen, Dunlop, TAG, Truth, Timberland, Radio Shack, McDonald's
One Show Gold, Silver, and Bronze, Athena Best in Show, London International Award Show Gold, Mobius, IAAA, IAG "Most Liked Automotive Spot" Hatch Best in Show, Rosey Awards, Small Agency Award, Communication Arts Advertising Annual